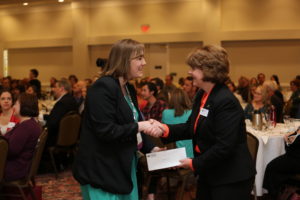 The Longmont Community Foundation helps generous people like you build charitable legacies that make a difference today and in the future.
The mission of the Longmont Community Foundation is to improve life in the St. Vrain Valley through philanthropy and charitable leadership.
For more than 20 years, the Longmont Community Foundation has provided the expertise and leadership to help people give back to the St. Vrain Valley in ways that are meaningful — to them and to the community. The Longmont Community Foundation has three roles:
The Longmont Community Foundation stewards the Live & Give Longmont Fund, which helps meet the changing needs of the community now and for generations to come. Live & Give Longmont is comprised of gifts from many donors over the course of the Foundation's history. Earnings from the Longmont Community Fund help local nonprofits through the Live & Give Grants program.
We manage charitable funds for local donors, nonprofits and giving circles – more than 175 of them. We offer you the power and flexibility in charitable giving without the legal paperwork, time and expenses associated with running your own foundation. We can help you set up a Fund that will maximize both your tax advantages and your impact in the community – now and forever.
We help the nonprofit sector with free trainings on governance, fundraising and management by leading experts in the community.