Building on the success of last year's Live and Give Longmont Day, The Longmont Community Foundation is looking to encourage the community to support specific projects on September 26th.  We recognize the need to support local nonprofits in their critical work no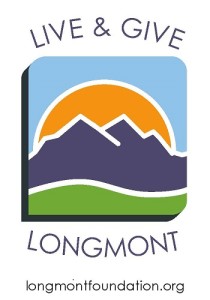 w, as well as for future generations.  Very soon we will have a listing of projects needing support and we encourage everyone to help us celebrate Live and Give Longmont on September 26th.  Help make Longmont a better place to live.
Want to know more about Live & Give Longmont?  Click here to hear what Live & Give Longmont means to our community!