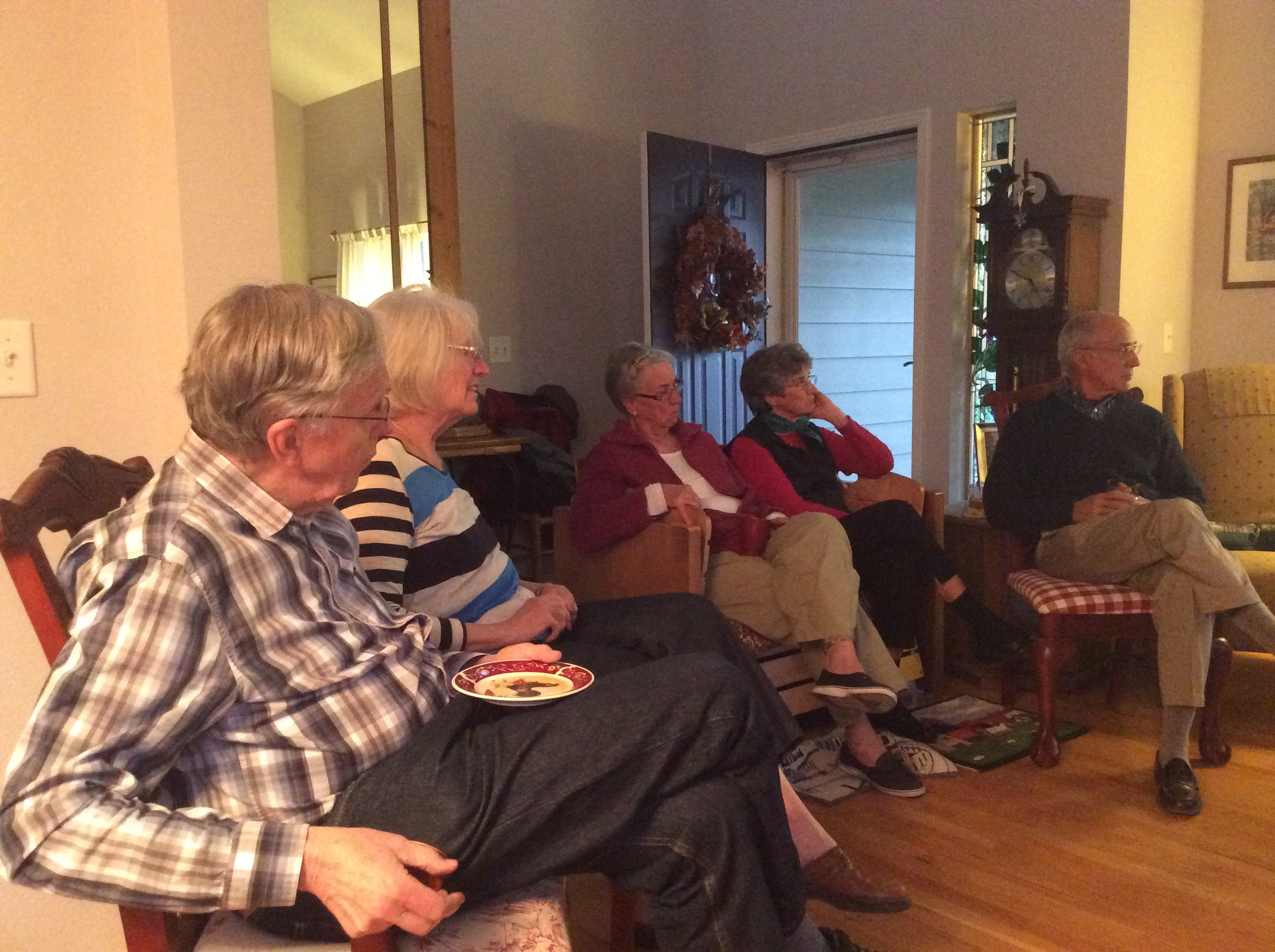 What is "Silver Dollars"?
Silver Dollars giving circle members are seniors (55+ years) who love living in the communities of the St. Vrain Valley.
We encourage both giving and community involvement among older adults. We want to make a positive impact in the St. Vrain Valley by creating an interactive and fun atmosphere for older adults to discuss community issues and to help not-for-profit (NFP) organizations along the way.  Our semi-annual Request for Proposals (RFPs) ask NFP organizations that serve seniors to identify what they would do with the amount of the grant (currently $2000).  Innovative plans are appreciated.  In addition, we encourage other NFPs – especially those who traditionally serve a wider or different segment than "seniors" — to consider how they could use a Silver Dollars grant to serve seniors in ways they have not done before.  (Silver Dollars began in 2015 from modest beginnings. We were Longmont Silver Dollars for a year, during which we granted $2500 to NFP organizations within the city. We found that pooling individual donations into a single grant is a good model, but we were fulfilling only part of a mission that needed to grow to include all the communities of the St. Vrain Valley.)
How are we funded?
It's very simple. Each Silver Dollars member donates monthly or quarterly to a fund managed by the Longmont Community Foundation (LCF).  We suggest that members donate at least $25 per month. Our donations are pooled for a greater impact in our community. Additional funds are received as gifts from known and anonymous sources who share our mission.
 How do we work?
We meet monthly at a member's home or at the LCF office. In January and July of each year, we distribute an RFP, which is circulated to area NFPs by the LCF. Proposals in response may be submitted in writing and/or as short videos.  After our first round of discussions and selections, we make arrangements to visit the finalists' place of business to hear from them directly and to better understand each organization's plans. Subsequently, Silver Dollars grants are awarded in March and October of each year.  We base our selection for grants based on (1) which organizations are most effective in addressing senior issues in the St. Vrain Valley, and (2) the innovativeness of the project they describe.
The LCF manages our fund, solicits proposals from nonprofits on our behalf, and processes gifts to and from our fund.  It's a beneficial partnership that allows us to focus on philanthropy and building friendships.
Do you want to get involved?
We actively welcome new members. Getting involved in Silver Dollars is simple. The only prerequisite is that you be 55 years or older. As a member, you have the right to vote on which project(s) to fund, propose new programs, meet new friends, and generally make this group your own. We also request attendance at the monthly meetings, to support the best discussions and decisions.
Whether you are a lifelong resident or a recent arrival, come join us and be part of a team that responds to the needs of our community!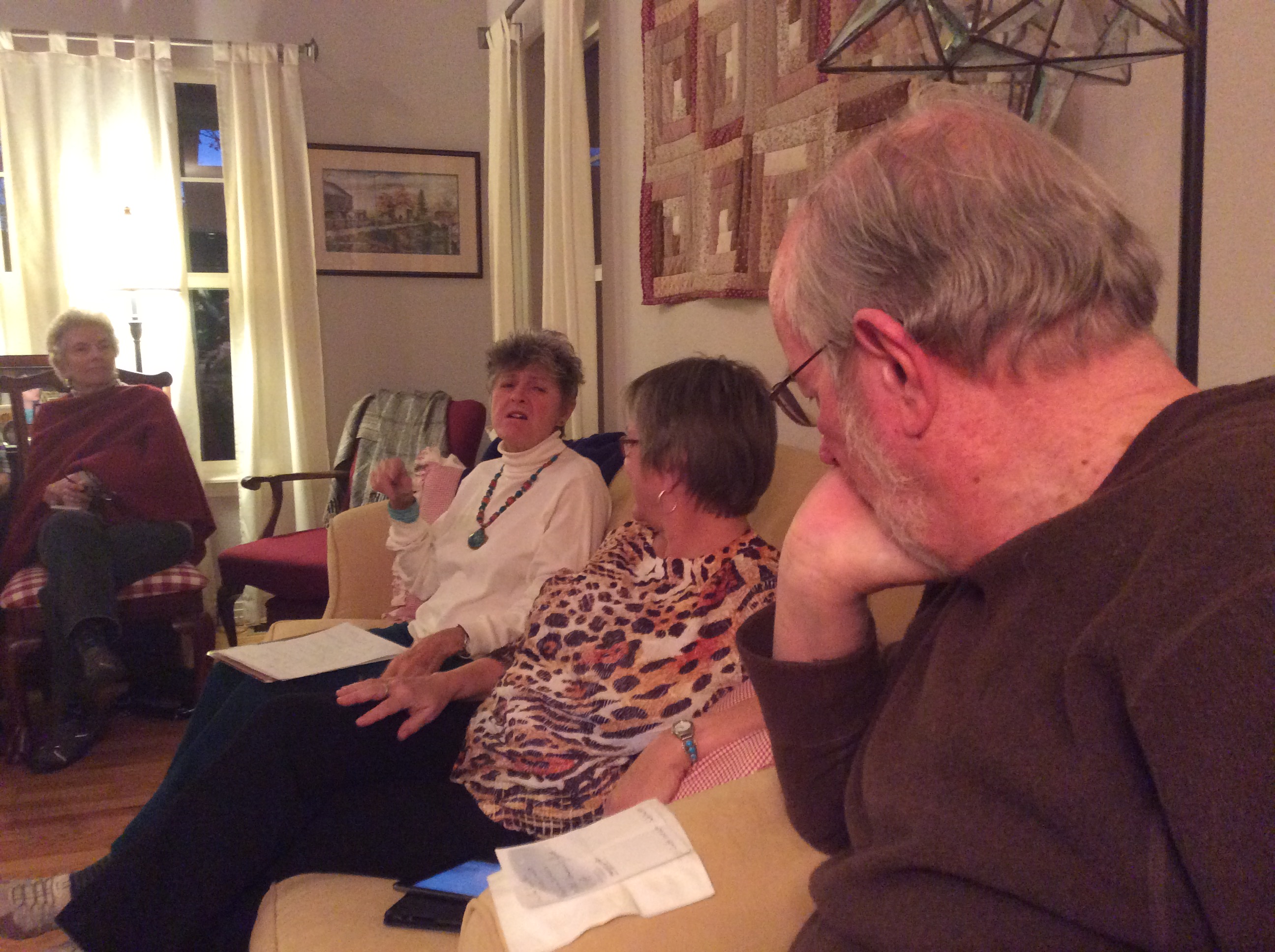 Contact:
Mary Wilson Callahan, Ph.D., MBA
Email:  mhwc@stanfordalumni.org
Tel:  303-774-0499
Susan Wiser
susan.v.wiser@gmail.com
720-470-9155